Trifox, a colorful action-adventure featuring a friendly fox who had his TV remote stolen debuts on Steam tomorrow.
Although Trifox looks heavily inspired by a classic Crash Bandicoot-style platformer, it is primarily a surprisingly complex action game. While there is a lot of jumping and traps, the core mechanic is fighting.
I really liked customizing the main character's abilities. As a warrior we bash with a heavy hammer, hack'n'slash style. When using magic, gameplay changes to a twin-stick shooter. When playing as an engineer, we create traps and turrets like in a tower defense game. The best part is that we do not select a predetermined class, but can mix and match 30 skills from all archetypes.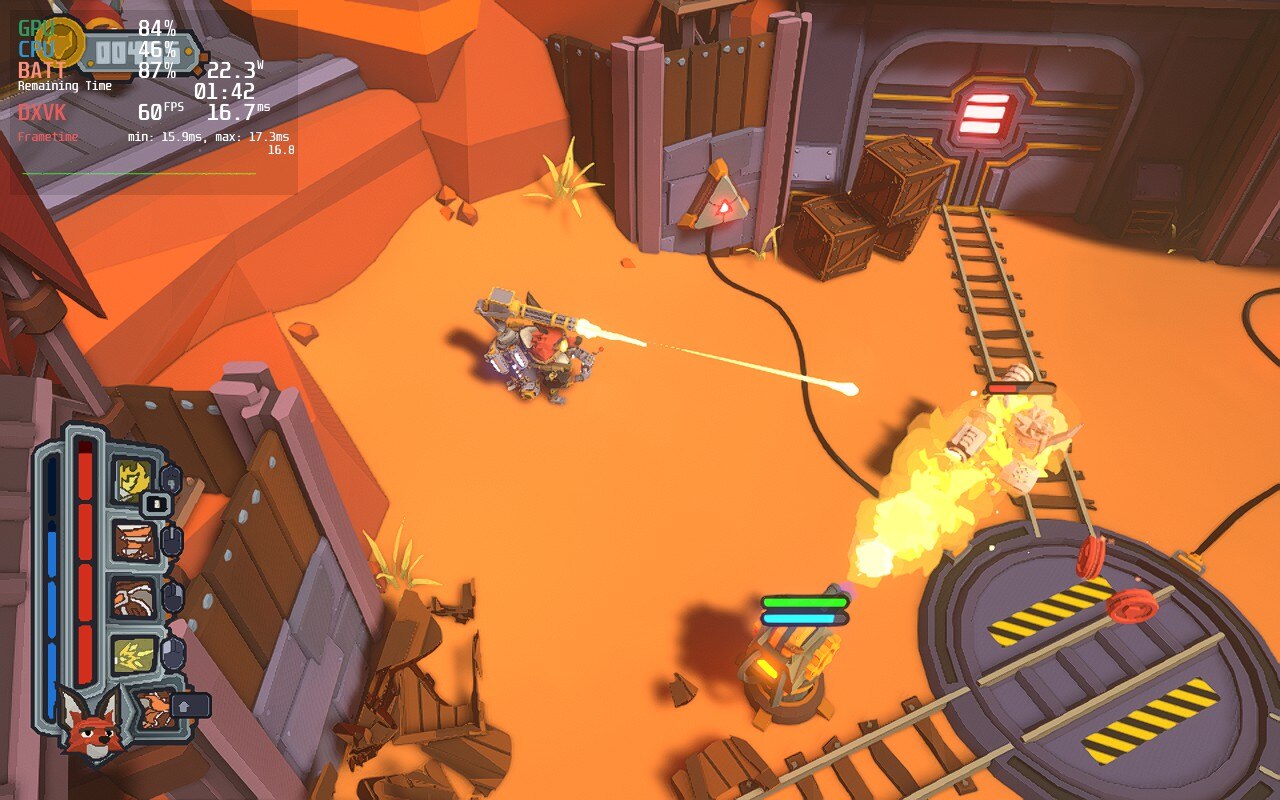 Enemy variety also passes the muster. We often fight hordes of different enemy types, with each type having their unique weaknesses and strengths. As a result, gameplay is dynamic and requires focus. Don't forget to evade! Boss fights will also put our skills to the test – each one needs a different strategy.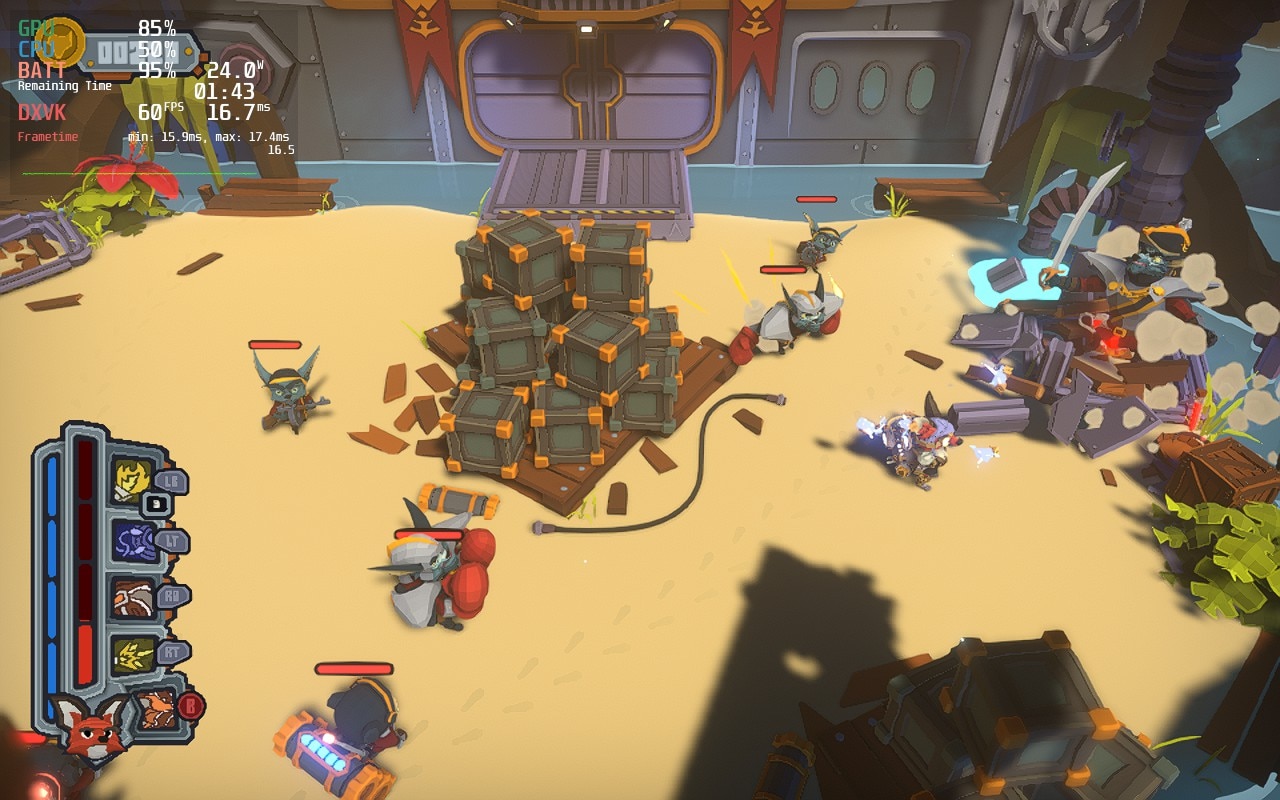 Trifox is a satisfying linear game with colorful and well-designed levels in four different biomes. Gameplay is varied thanks to platforming segments and environmental puzzles.
The game took me 5 hours to finish and I was never bored while playing. It's obvious that this small indie team poured their heart into this little gem. Although Trifox is heavily inspired by classic title of its genre, it provides a refreshing and dynamic experience. I wholeheartedly recommend trying this game, especially since it will be priced $19.99 and will be available with a 10% launch discount for a limited time.
Trifox on Steam Deck – performance and optimized settings
Trifox runs well on Steam Deck, but it does not provide stable performance on default graphics settings. To get a better frame rate, I recommend the following settings:
Resolution: 960x600
Display Mode: Windowed
Shadow Quality: Medium
VSync: 1 Frame
SteamOS Framerate Limit: Off
SteamOS Refresh Rate: 60
Scaling Filter: FSR with sharpness on 2
On the above graphics settings, the game is already running much better, but there may still be a some stuttering. You can eliminate it easily with universal Unity Engine performance fix.
Go to Desktop Mode, launch Steam and find Trifox in the list of installed games. Right-click on the game icon (or Steam+L2) and select Properties. Go to Local Files and click on Browse…

Open Trifox_Data folder and edit boot.config file.

Change gc-max-time-slice from 3 to 1.
Save it and go back to the Gaming Mode. Enjoy the game.
Trifox has full gamepad support and requires no additional settings. The UI and subtitles are fully readable on the Steam Deck's screen.