I would like to show you another set of games that I verified on Steam Deck as a curator. Today I'll take a look at Trail Out, Than Trung and Lovecraft's Untold Stories 2. You can find all my short reviews at THIS link. Feel free to follow me on Steam.
Trail Out on Steam Deck
Trail Out is the successor to the Flatout series, an arcade racer with lots of destruction. The game was released in a very poor state, full of bugs and problems with optimization, AI or visuals. Although several updates have already come out, yes it still needs a lot of work. It's a small indie production created by a few developers and has a lot of potential in the future.
Trail Out doesn't even starts on Steam Deck, but forcing ProtonGE 7-33 solves the problem. The game has a readable UI and full controller support, but performance is surprisingly poor. Even on the lowest graphics settings with resolution scaling enabled at 70%, FPS drops to 20. The developers announced support for Steam Deck in the roadmap, so the game should work much better in the future. At this point, however, be warned.
The Death | Thần Trùng on Steam Deck
Another small production created by three Vietnamese people. The Death Than Trung is psychological horror based on PT-style gameplay, so there is no action or complex puzzles, but the atmosphere is phenomenal. The production has received overwhelmingly positive reviews from players on Steam, and it also made a very good first impression on me.
Than Trung runs on Steam Deck quite solidly – although there are no advanced graphics settings here (only medium and high), performance ranges between 40-60FPS with some stuttering and the game looks great.
You can improve performance a bit by applying the universal Unity Engine fix. Go to the folder where the game is installed and in The_Death_Data folder find and edit the boot.config file. Paste in the following commands:
gfx-enable-gfx-jobs=1
gfx-enable-native-gfx-jobs=1
gc-max-time-slice=1
You can find a universal guide HERE.
The biggest problem is the incredibly small fonts in the menus, but the subtitles during gameplay are easier to read. Sometimes the game launch in Vietnamese language and you have to change it at the bottom right corner of the main menu, I hope they will fix this.
The Death Than Trung does not have gamepad support, but the control layout is very simple and you literally only need a few keys to operate the game.
Lovecraft's Untold Stories 2 on Steam Deck
Lovecraft's Untold Stories 2 works fine on Steam Deck right from launch. Stable 60FPS, full gamepad support and clear UI.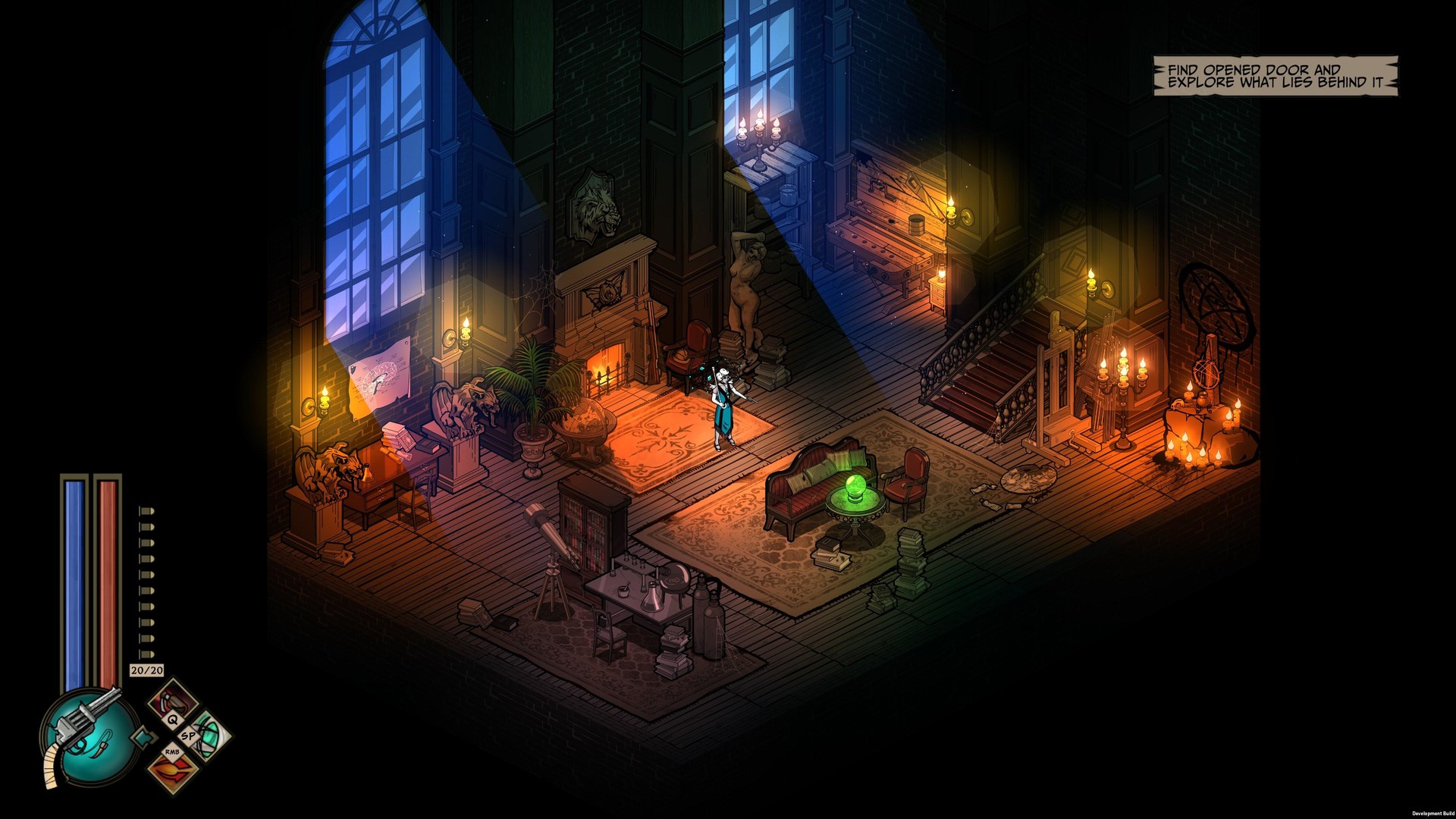 I played literally an hour and found no problems. In the end, I refunded the game because I didn't like it at all. The first part was a very solid indie production with a great atmosphere and solidly designed gameplay. In the sequel, it completely failed – the gameplay is absolutely clumsy and unsatisfying, the atmosphere goes away very quickly. I'm not the only one who didn't like it, as the current player rating on Steam is mostly negative with 48 reviews.