The Knight Witch is a new metroidvania action-adventure game that was released on Steam on November 29, 2022. The game features fast-paced shoot 'em up combat set in a beautifully hand-drawn world.
In The Knight Witch, players take on the role of a powerful witch who must use their magical abilities to save their home from a War Golem invasion. The game's combat is classic shot 'em up enhanced with card-based skills, allowing players to cast devastating spells and unleash powerful attacks on their enemies. 
One of the key features of The Knight Witch is its focus on duality. Players can choose to upgrade their Knight abilities for a more fast-paced shoot 'em up experience, or they can strengthen their Witch magic and explore different deckbuilding strategies with over 30 unique spell cards to choose from. This allows players to tailor the game to their individual playstyle and preferences.
The journey takes place across Dungeonidas where we can meet a variety of personas, each with their own motivations and personalities. It will be up to the player to decide how to interact with these characters, and their decisions will have a significant impact on the story. The game encourages players to build trust and forge close bonds with the characters they meet, and the choices they make will affect the strength of their relationships.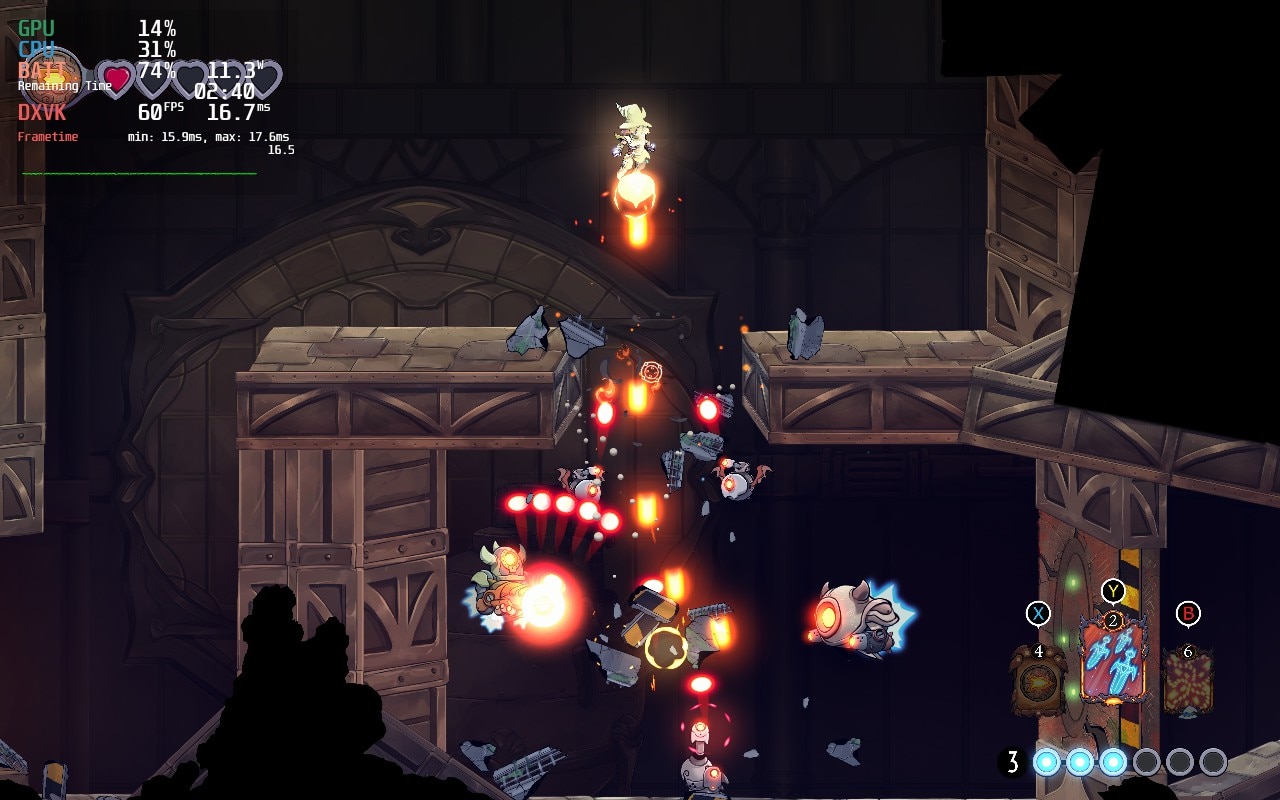 The whole thing seems interesting, but for me, the story itself is the biggest flaw in this production. It lacks flair, and the artificial loftiness is strongly irritating in the dialogues. It's a shame that it can't be skipped completely, because in terms of gameplay mechanics I had a lot of fun.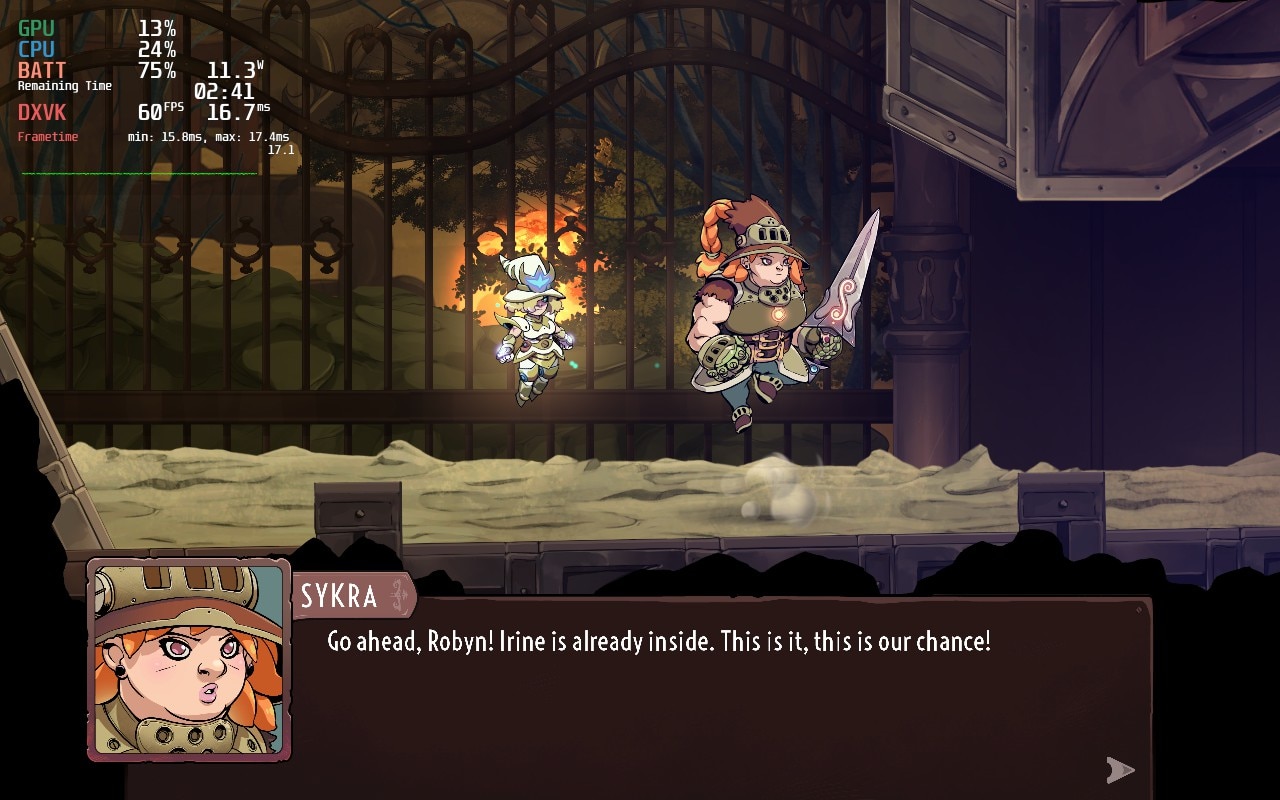 The Knight Witch is a pretty hard title but has some level of customization. The game features an intuitive on/off auto-aim system, world-altering "cheats" that allow players to tailor the game to their level of play, and a focused main story navigation system to ensure that players never get lost. This makes it easy for players to jump in and start playing, regardless of their experience with metroidvania games. Unfortunately, the difficulty level itself is highly uneven – we often encounter very easy fights, only to immediately hit a wall.
Although The Knight Witch has an average storyline and is quite short, it is still worth playing. The game's beautiful hand-drawn graphics, fast-paced combat, and focus on moral choices make it an enjoyable experience.
The Knight Witch on Steam Deck
The Knight Witch game runs very well on Steam Deck. The game almost always maintains a stable 60FPS, with only minimal frame-rate drops during intense moments. It also has full gamepad support. The fonts are all readable making it easy to play on a small screen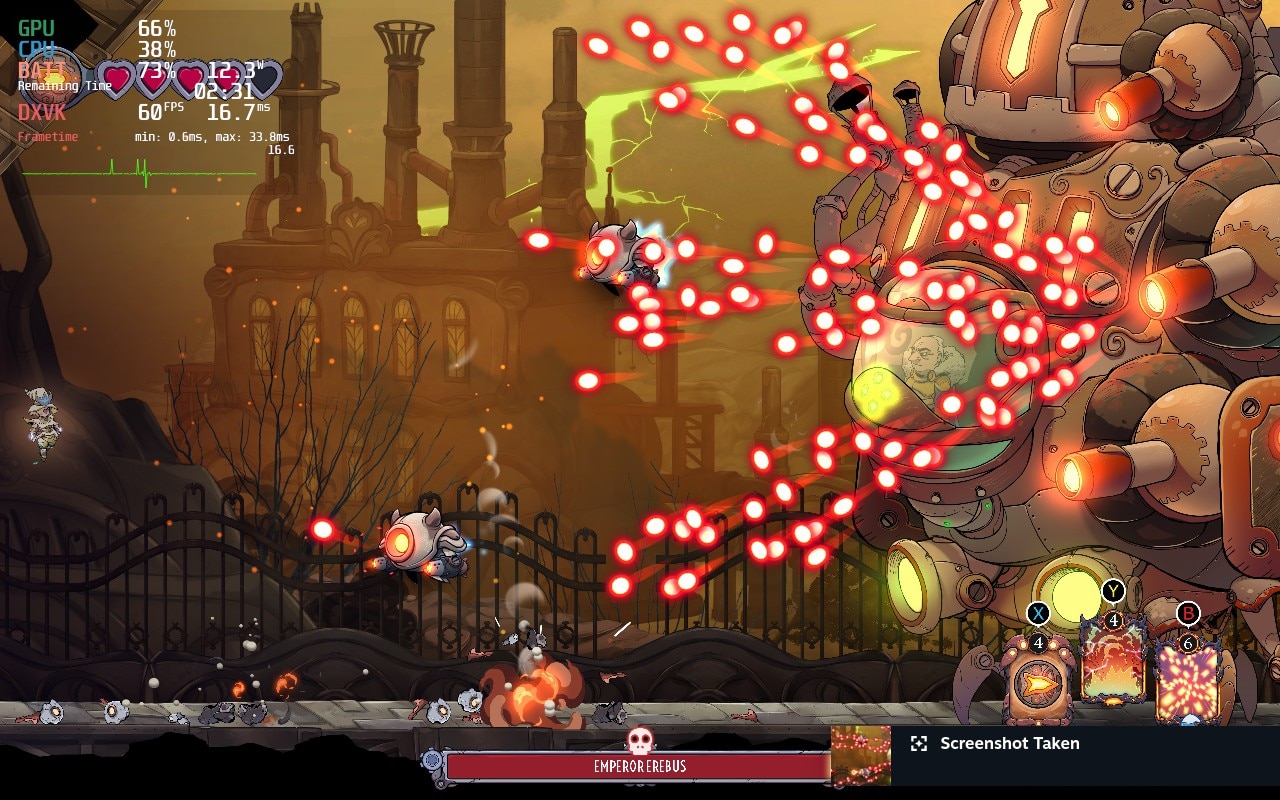 Additionally, The Knight Witch offers cloud saving, a great feature for players who want to pick up where they left off on multiple devices.
I am very pleased with how well the game runs on Steam Deck and would definitely recommend it to other players.