The Steam Deck, a powerful and feature-rich handheld gaming PC, offers users the flexibility to tailor their gaming experiences. From customizing resolutions and framerates to managing battery consumption, the device is a gamer's dream. But what if you could take customization to the next level? Enter Decky Loader, a homebrew install that allows users to customize everything from themes and start-up animations to desktop apps and emulation achievements. This article will guide you through the installation process of Decky Loader and introduce some of the best plugins available for the Valve Steam Deck.
Installing Decky Loader
If you can, set up a keyboard and mouse for a smoother experience. You can connect these devices to the Steam Deck either through USB-C or Bluetooth. There are several apps for both iOS and Android that allow your devices to function as Bluetooth keyboards or mice. Notably, the Steam Deck comes with KDE Connect pre-installed.
The Steam Link app, compatible with Windows, macOS, and Linux, serves as a good alternative to remote desktop tools. If you're without a mouse or keyboard, you can utilize the right trackpad of the Steam Deck as a makeshift mouse. For typing, press the '+' button to bring up the on-screen keyboard.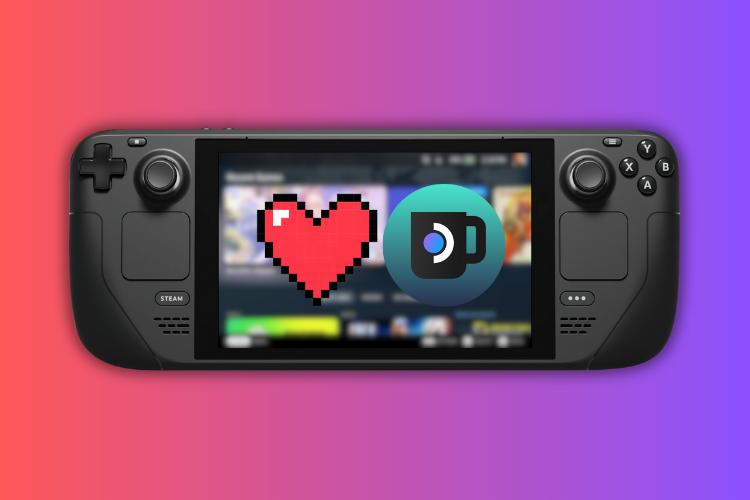 Let's start installation
Press the designated button to access the Power menu.
Choose the "Switch to Desktop" option.
Open your preferred web browser and visit the specified Github page.
Download the setup file. (Note: If you're using Firefox, the file might be saved as 'decky_installer.desktop.download'. You'll need to rename it to 'decky_installer.desktop' before executing it.)
Move the downloaded file to your desktop and double-click to initiate the installation.
You'll be prompted to enter your admin password or temporarily change it to "Decky!" for the installation process. (This temporary password will be discarded once the installation is complete.)
Decide on the Decky Loader version you'd like:
– Latest Release: Suitable for the majority of users, offering the most recent stable version.
– Latest Pre-Release: Aimed at plugin creators, this version might not be entirely stable but will have the newest features. For insights on creating plugins, refer to the provided wiki page.
To revert to the gaming interface, click on the "Return to Gaming Mode" shortcut on your desktop.
For advanced users familiar with Konsole, a quick installation command is available: curl -L https://github.com/SteamDeckHomebrew/decky-installer/releases/latest/download/install_release.sh | sh.
You'll need to input your password when asked.
Uninstalling Decky Loader:
If you're thinking of uninstalling Decky Loader, we'd be sad to see it go. If you're facing issues, consider reaching out for support before deciding to uninstall.
Press the designated button to access the Power menu.
Opt for "Switch to Desktop".
Execute the installer file once more and pick the 'uninstall decky loader' option.
For those comfortable with Konsole, a quick uninstall command is: curl -L https://github.com/SteamDeckHomebrew/decky-installer/releases/latest/download/uninstall.sh | sh.

Input your password when the system asks for it.
Let's delve deeper into each of the recommended Decky plugins for the
Steam Deck
Decky Recorder:
Purpose: A tool for content creators and gamers who wish to share their gameplay experiences.
Features: Allows users to record their gameplay footage directly from the Steam Deck. This can be particularly useful for creating tutorials, walkthroughs, or simply sharing memorable gaming moments.
SteamGridDB Integration:
Purpose: Enhance the visual appeal of the Steam Deck's game library.
Features: This plugin allows users to automatically fetch game art from SteamGridDB. For games installed through the Steam Store, game art is populated automatically. However, for manually loaded games, users might see a blank canvas. This plugin simplifies the process of adding game art, providing assets for various areas of the Steam Deck UI, including the capsule, wide capsule, hero, and logo. The result is a polished and visually appealing game library.
ProtonDB Badges:
Purpose: Provide insights into game compatibility on the Steam Deck.
Features: ProtonDB is a community-driven platform that rates the compatibility of PC games with Linux. The ProtonDB Badges plugin integrates these ratings directly into the Steam Deck's library. Users can instantly see which games in their collection are suitable for the Steam Deck, including those not categorized as "Great on Deck" by Valve. Tapping or selecting the badge provides detailed feedback on how well the game performs on the Steam Deck, along with community feedback.
Animation Changer:
This plugin allows users to easily find and install custom boot and suspend animations for their Steam Deck. It offers a variety of animations to choose from, enhancing the personalization aspect of the device.
vibrantDeck:
The Steam Deck's display, while good for its price, can sometimes appear a bit dull. The vibrantDeck plugin allows users to adjust the saturation and Linear Gamma Gain (RGB) of the display to their preference, enhancing the visual experience.
CSS Loader:
This plugin enables users to load custom themes on the Steam Deck. It offers a wide range of themes and customization options, including changing the appearance of the top bar, system colors, and more. Users can even mimic the look of other gaming consoles, like the Nintendo Switch.
Animation Changer:
This plugin offers over 1500 boot animations for users to choose from. Users can easily download and apply their favorite animations to customize the booting experience of their Steam Deck.
Discord Status:
This plugin creates a custom status on Discord when a user is playing a game on their Steam Deck. It's a fun way to let friends on Discord know what game you're currently playing on your Steam Deck.
Storage Cleaner:
This plugin helps users clear storage by deleting the shader cache of games. Shader cache can help reduce lag in games, but over time, it can accumulate and take up valuable storage space.
Audio Loader:
Audio Loader allows users to load different sound packs for the Steam Deck's UI sounds. It offers a variety of custom sounds from different games, consoles, and even custom-made sounds.
Controller Tools:
This plugin enables users to check the battery percentage and charging status of connected controllers. It supports various controllers, including DualSense, DualShock, and Nintendo Switch Pro controllers.
AutoFlatpaks:
For users familiar with Linux, Flatpak is a package manager that simplifies software installation. AutoFlatpaks automates the update process for apps installed as Flatpaks on the Steam Deck, eliminating the need to switch to desktop mode for updates.
The article also mentions that there are many other plugins available through Decky Loader, designed to enhance the user experience on the Steam Deck. The primary advantage of Decky Loader is its ability to allow users to make these customizations while staying in the Gaming Mode environment, ensuring a seamless experience.