Let's take a look at Lost Eidolons on Steam Deck – a turn-based tactical RPG heavily inspired by the the Nintendo exclusive Fire Emblem series.
POST UPDATE: 
The game has been fully verified by Valve. The developers have significantly improved the UI and font size. Performance is better, but still not stunning. However, there is no denying that the game is fully playable right now.

The 30 FPS limit on medium graphics settings works very well both on the battlefield and during close-ups of the action. Running time on a single charge is about 2.5-3h.
The good news is that Lost Eidolons is mostly playable on the Steam Deck out of the box. The game starts fine and there is full controller support. You can even set the right trackpad as a mouse to move faster in the field and also use gamepad controls.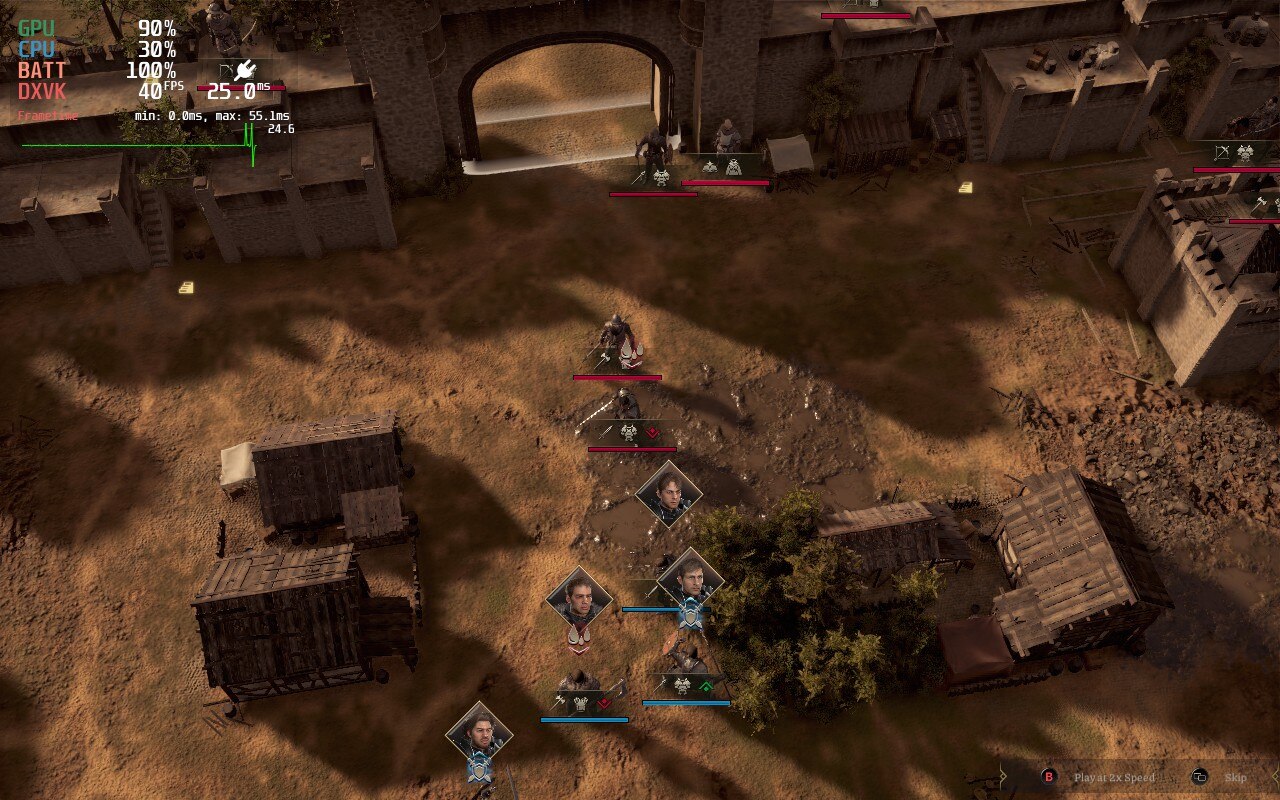 There is a problem with black screen in cutscenes, but you can fix it with the latest ProtonGE.
As you can see, fonts and the whole UI are pretty small. I can read everything on Deck's screen, but It's not comfortable. There is no way to improve it at this moment, but the developers are working on a fix.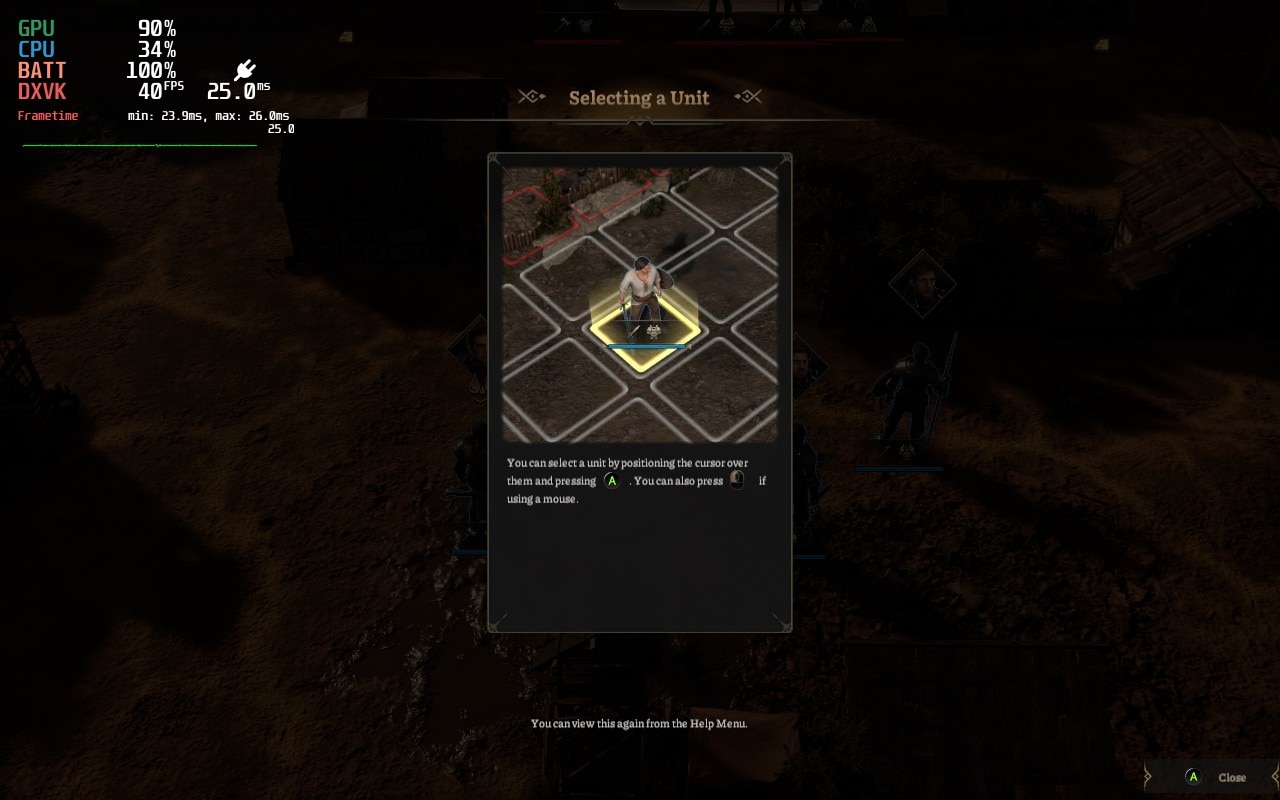 Let's talk about performance. The game is running on Unity Engine and sadly there are not many graphical options here. I couldn't find a way to improve and stabilize the framerate to 40 FPS even with lower resolution forced in SteamOS.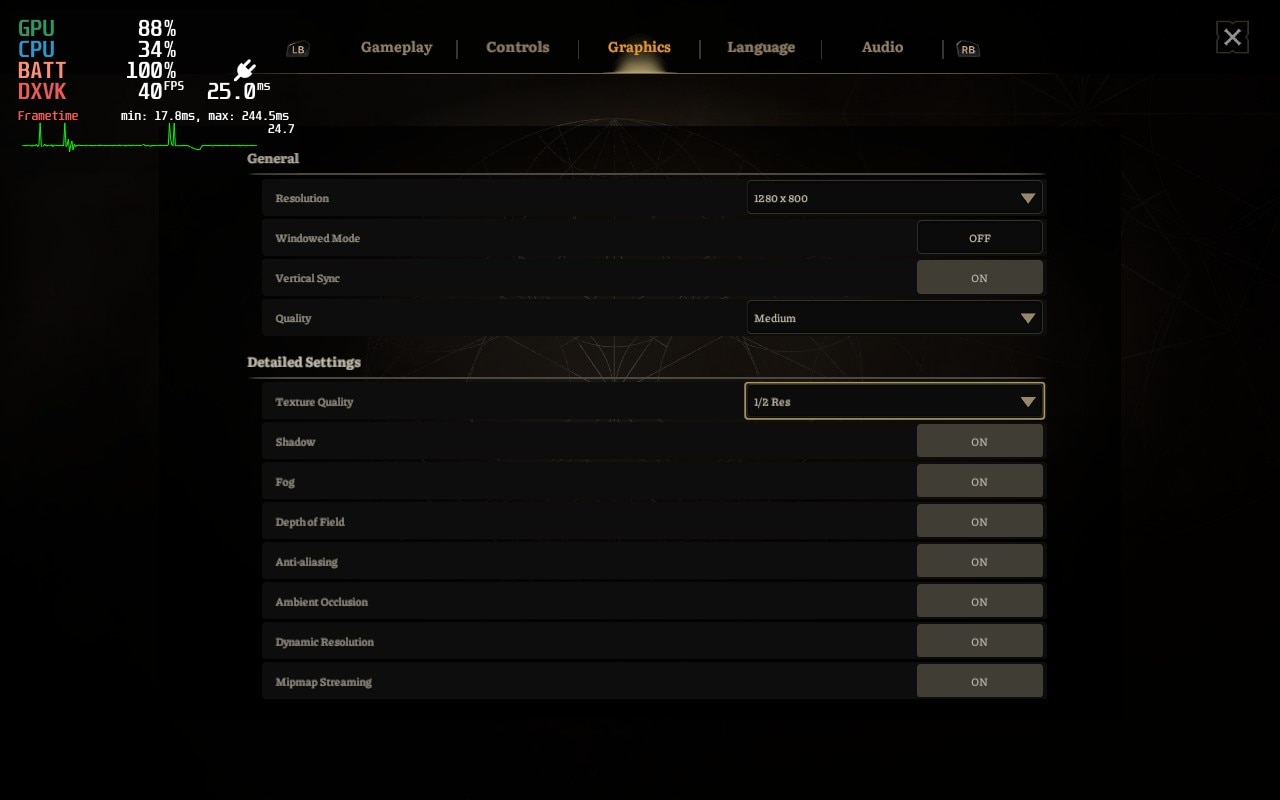 At this moment I recommend playing at native resolution with medium-quality preset and v-sync turned on. On the SteamOS side, force refresh rate to 40Hz and set the framerate to unlimited to reduce input lag.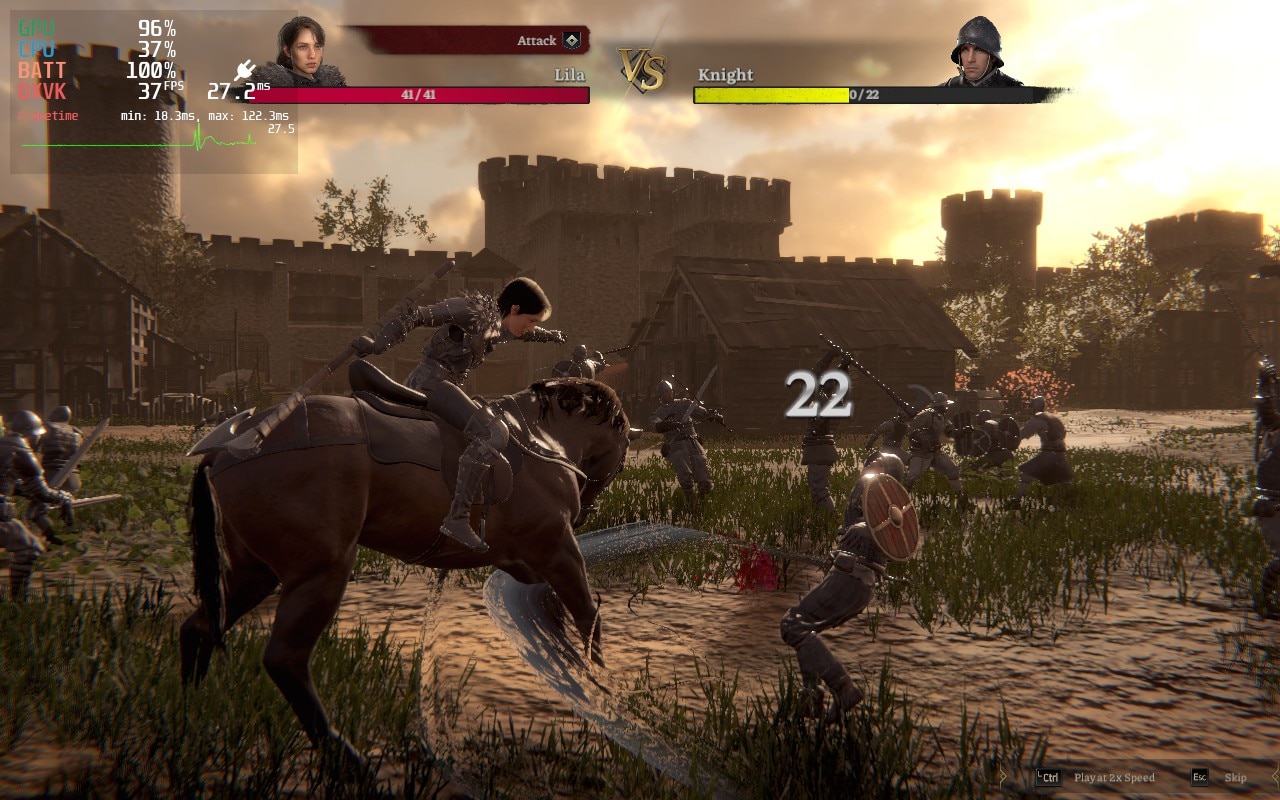 With those settings, Lost Eidolons works really nice on the battlefield view, but when the camera zooms in and there is a lot going on, FPS can drop below 30FPS.
Don't get me wrong, this is a type of game where framerate is not that important, but I would like to improve it a bit and get better battery results.
The game looks really good and plays fine on Steam Deck.
I hope the most critical issues are fixed soon and I would love to see more graphical options like temporal antialiasing and resolution scaling. I know some people hate it, but sometimes it's the only way to get a better performance without destroying the whole graphic quality.